Robots used in mobile videoconferencing are becoming part of digital transformation as they meet the needs of mobility and immediate communication. Which sectors have today opted for this remote presence tool?  What do they do ? The answers in a computer graphic image.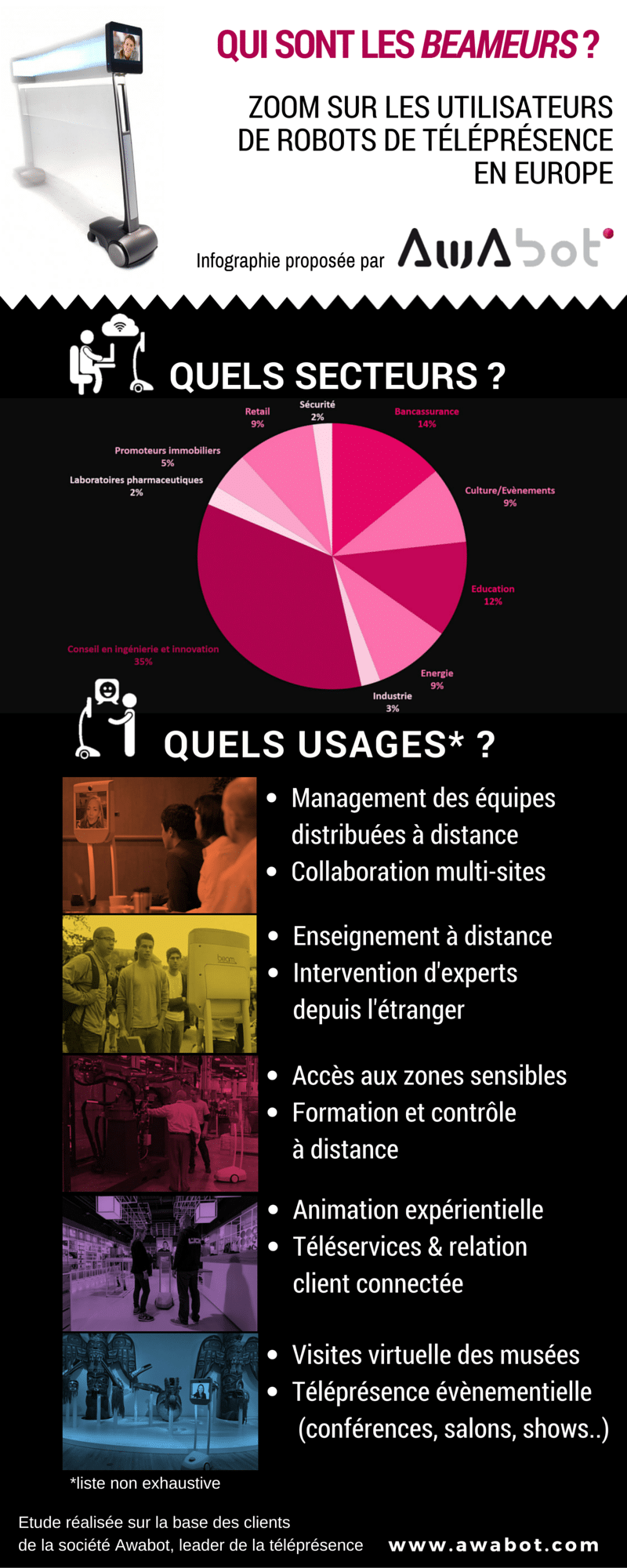 Although the Beam+Max robot, more compact than BeamPro, is destined for domestic use, the remote presence robot has yet to win over European households. It is however, within SMEs and large groups that Beam has found itself at home.
It is no surprise that the principal users of telepresence robots are engineering consulting firms: they represent 35% of all beamers and act as specifiers for their stakeholders by appealing to this innovative remote communication tool.
The Banking – Insurance sector, the most digital sector in the CAC40, has also shown itself to be a pioneer in using telepresence robots for distance management, multi-site collaborations and even telepresence in the events industry.
Distance learning is also experiencing growth: the telepresence robot puts knowledge within everyone's reach, as is illustrated in the testimonial by Jeanne, who is currently attending classes remotely with BeamPro following major surgery.
The telepresence robot is also present in the energy and industry sectors, enabling people to visit hotspots and even control production sites from a distance.
Gil Hetzroni, CEO of Power Bright, places his trust in BeamPro « supervising their factory in China and checking the production growth».
The Retail, Culture and Property Development sectors are the« happy few » in mobile videoconferencing: they count on the robot's experiential aspect, and use it mainly for remote visits or connected receptions.