Awabot is proud to announce its new partnership with European Football for Development Network to continue promoting inclusion alongside major football club foundations.
Pioneer and leader in mobile telepresence, Awabot deploys Beam® robots, produced in France, throughout the world.
Whether for professional use or to promote the inclusion of disabled people, our experts will support you in all your projects.
Let's talk now !
Contact us !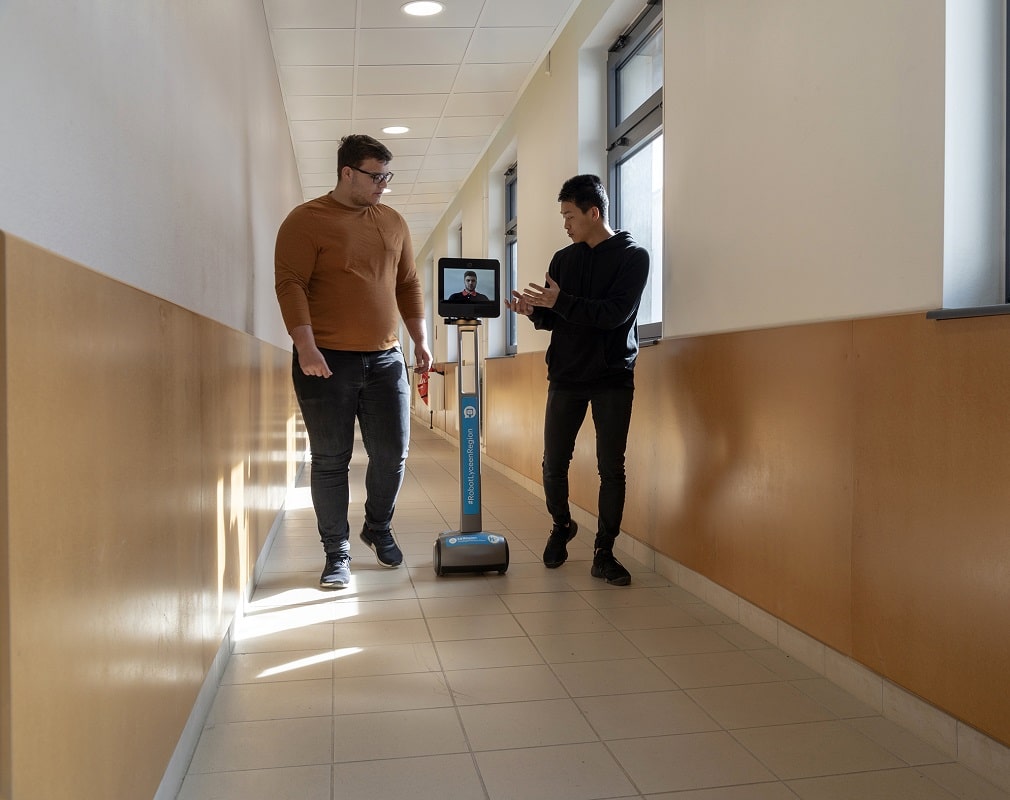 The EFDN consists of professional clubs, leagues and FAs which are which are not only socially engaged, but also willing to cooperate and engage at European level. This partnership is accompanied by the launch of the EFDN FLORENCE PROGRAM, which will provide ill children and young people with the opportunity to become the FAN of the Match from a distance.
Hubert Rovers, founder and president of EFDN is delighted :
"I am very happy that EFDN has agreed on a partnership with Awabot for this new EFDN programme. The EFDN Florence programme is named after Florence Nightingale and 'Floor', my niece who suffered a spinal cord injury at the beginning of 2021 at the age of 14 years old and who became paralyzed from her waist down. After a short setback, she is really showing amazing spirit to make the best out of the difficult situation and she became an inspiration for this new programme.

The Florence Robot will provide young fans, who are hospitalised or who are undergoing treatment at home, with the opportunity to enjoy the experience of visiting their football club or their school through a robot that is remotely controlled by the child. This programme is based on the work and experience that EFDN members like Olympique Lyonnais, FC Barcelona and Paris Saint Germain already have offered in the previous years. I am sure that this programme will be an innovation for many clubs throughout Europe that allows children who have been admitted to a hospital to enjoy an unforgettable experience."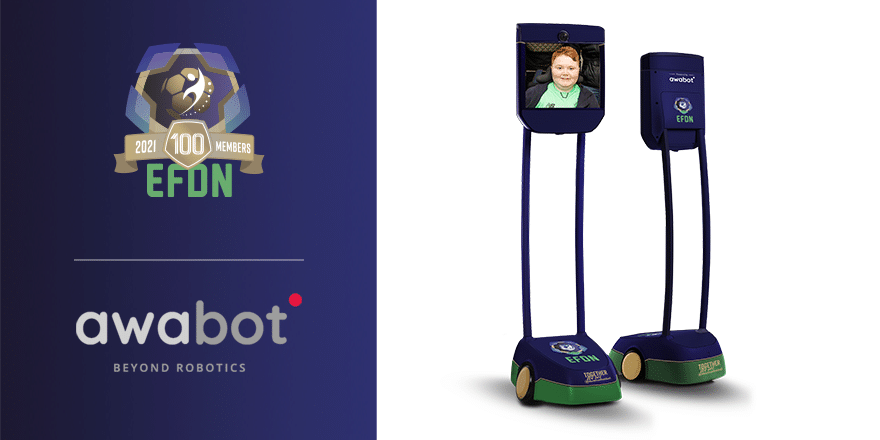 Jérémie Koessler, CEO of Awabot, is also very enthusiastic:
"Awabot is proud to announce his new partnership with EFDN (European Football for Development Network). Awabot has deployed with many Clubs and Sports Organisations in order to reach our values of inclusion in Life and Education. We share these values with EFDN.
Our common goal is to provide an exceptional experience for isolated children by meeting the players, staff and members of the clubs through our robot. From a hospital room, they are able to "be present" in the heart of a training session or at the stadium during a game day."
EFDN FLORENCE PROGRAM: a webinar for EFDN members on May 12, 2021
In order to present the EFDN FLORENCE PROGRAM, the EFDN will propose a webinar on May 12, during which Salim Azouzi, Sales Director of Awabot, will have the pleasure of presenting the system, as well as the company's commitments in favor of social inclusion.
To find out more, visit the EFDN website.
Learn more about mobile telepresence
Contact us