To start this new year under the banner of innovation, the first Digital Summit in Lyon was held on January 30th at the Hotel de Région Montrochet.
Organized by the Auvergne – Rhônes-Alpes Region, which is an important actor of Digital and Technological Innovation, it was the event to attend for a 2017 fresh start! In this dynamic, Awabot Solutions brought three BEAMS, mobile telepresence robots, to enable external visitors to connect and participate to this exhibition, to move through space and exchange with the attendees… for their greatest pleasure!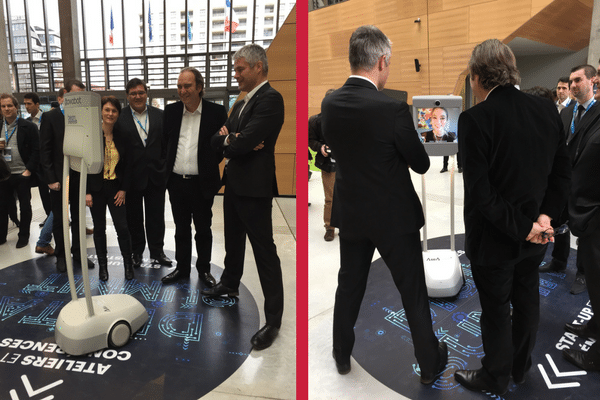 Our Beamers got the opportunity to talk with Juliette Jarry and Laurent Wauquiez but also with Xavier Niel, the exceptional guest of this event and an emblematic figure of the digital and media area.
If you would like additional information on how to integrate the BEAM solution into your next event or use it in your company then please contact us right now!
Contact us