Overcome the distance and restore an interaction as close as possible to reality, these are the challenges that videoconferencing, immersive telepresence and telepresence robots are trying to meet. Far from being competitors, these tools each have their advantages. Are you wondering how the telepresence robot is different from Teams, Zoom, Skype or even an immersive telepresence solution? Answer in this article.
Videoconferencing: sound and image
"Teleconferencing allowing, in addition to the transmission of speech and graphic documents, the transmission of animated images of remote participants."
Boosted by the health context, videoconferencing has become widely democratized in recent years. This allows you to interact simply, without however seeking maximum quality of interaction. If you frequently participate in video conference meetings, the video "Video Conference Call in real life" will undoubtedly evoke situations you have already experienced.
Videoconferencing, level 1 of video communication
Use:

exchange with two or more users, connected from a computer, smartphone or tablet.

Embodiment of users

: limited to the resolution of the media used and the quality of the connections and equipment of the participants.
Mobility: non-existent and particularly uncomfortable on smartphones.
Immersion: weak. The user being limited to what his interlocutor shows him.

Connectivity

: 4G or WiFi networks.

Cost

: low to medium. Some solutions are completely free. However, professionals most often use tools available under license, which integrate into the IT ecosystem of their organization.
Immersive telepresence: sound and image at scale 1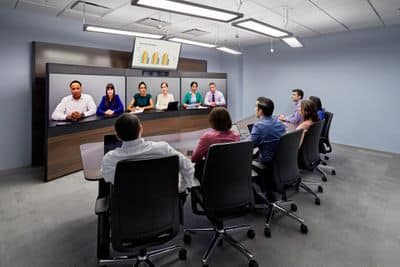 "The term telepresence refers to several techniques that allow a person to appear to be present, to give the impression of being present, or to have an effect in a place other than their actual location. " Immersive telepresence most often takes the form of a furnished room, with walls of which incorporate large plasma monitors and high-resolution microphones and cameras.
Thus, the interlocutors are displayed "life-size" and the sound and video quality offer fluid interactions between the participants, sitting face to face.
Immersive telepresence, high-end videoconferencing
Use:

exchange with two or more users, connected from a fully integrated telepresence system in a dedicated space.

Embodiment of users: strong. This is also the promise of this solution, which gives the impression to the interlocutors of being gathered around the same table, in a single space, despite the distance. Verbal and non-verbal communication, evaluated at 60% of overall communication, are reproduced with great fidelity.

Mobility

: non-existent since the participants are forced to stay around a table, in a dedicated space.

Immersion

: strong thanks to audio and especially video equipment, some of which even use 3D technologies.
Connectivity: Internet Protocol (IP) network.

Cost

: High. Immersive telepresence solutions are generally used in large companies, to allow senior executives to "get together".
Mobile telepresence: sound, image at scale 1 and mobility as an extra soul
Mobile telepresence takes the form of a robotic solution on a human scale, suitable for sitting/standing positions, integrating a screen, microphones and a loudspeaker, two wide-angle cameras and a mobile base that can be controlled remotely. The latter makes the robot a real avatar of the user, who expresses himself both orally and physically, through his face displayed on the screen and his movements within the distant space.
Learn more about telepresence robots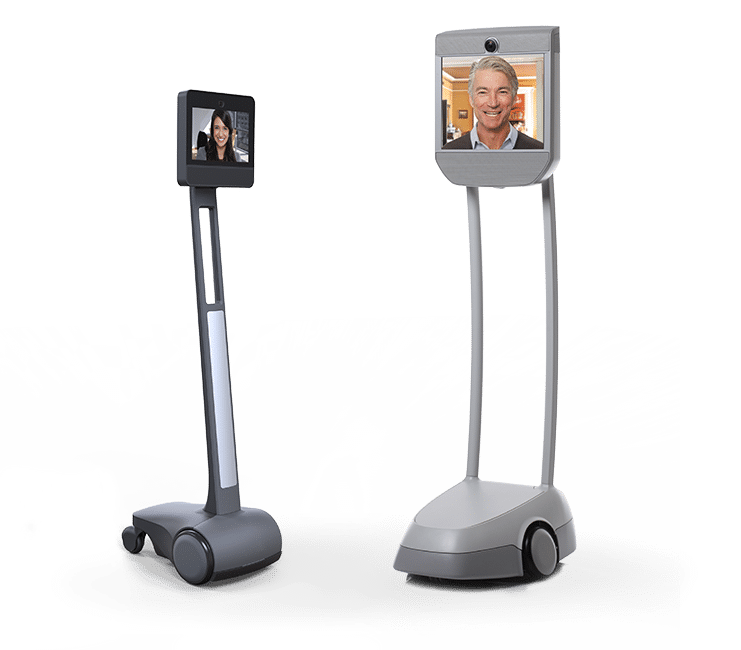 The device is controlled from a computer: the user is thus behind his screen while his remote interlocutors are free from any constraint. Interaction can therefore take place in a hallway, an office, a convivial space or a meeting.
The mobile telepresence robot, a real avatar
Use:

face-to-face exchange with an interlocutor or with a group of distant people. Use can be organized around a table, for example during a meeting, or in the context of an informal exchange. The pilot connects and navigates freely, where he wants to go.

Embodiment of users

: strong. The design of the device is voluntarily sober and minimalist to be forgotten for the benefit of the user, of whom it becomes the avatar. The "robotic body" thus makes it possible to materialize the virtual presence of the pilot.

Mobility

: the solution is managed remotely via an application that provides a view of the interlocutors and the path taken.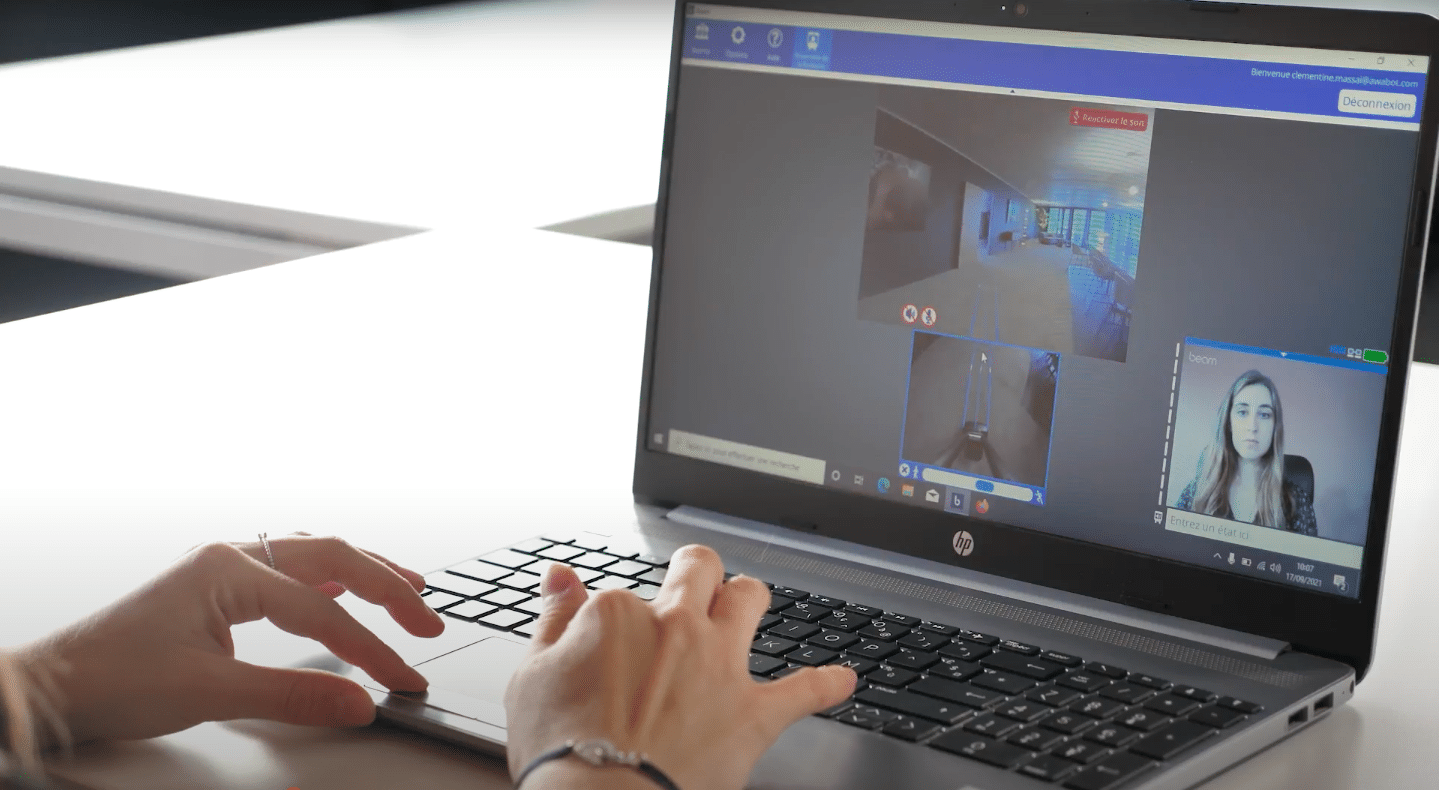 Immersion

: strong thanks to the audio and video quality and the power of incarnation of the device, which manages to offer the presence of the pilot.
Connectivity: 4G or WiFi

Cost

: from €4,990 excluding VAT.
The telepresence robot is used in particular to compensate for a disability, in the service of inclusion, particularly in education. Companies and industries are also equipping themselves to use it as a new form of mobility, especially in the context of hybrid work. Or to access places inaccessible by videoconference such as industrial sites. The telepresence robot is a way to reduce business travel and the costs and carbon footprint associated with that travel.
Would you then like to obtain additional information on telepresence robots? Want to book a demo? Contact our team by clicking below.