Luana is a new technology fanatic who likes to do the rounds at Europe's high-tech fairs without actually going to them. She prefers to use the BeamPro telepresence robot that she guides around the fairs from the office at her home. Follow her at Geek's Live 2015 !
More than 4 000 visitors came to the last edition of Geek's Live, organised by Le Journal du Geek in Paris. Among them was Luana, who didn't actually make the trip! This new technology fanatic simply connected her computer to the BeamPro telepresence robot available on-site to visitors. She then went up and down the aisles at the fair taking part in the demos that she found interesting. She was able to test an augmented reality machine on the HTC booth and discover products from the LG range.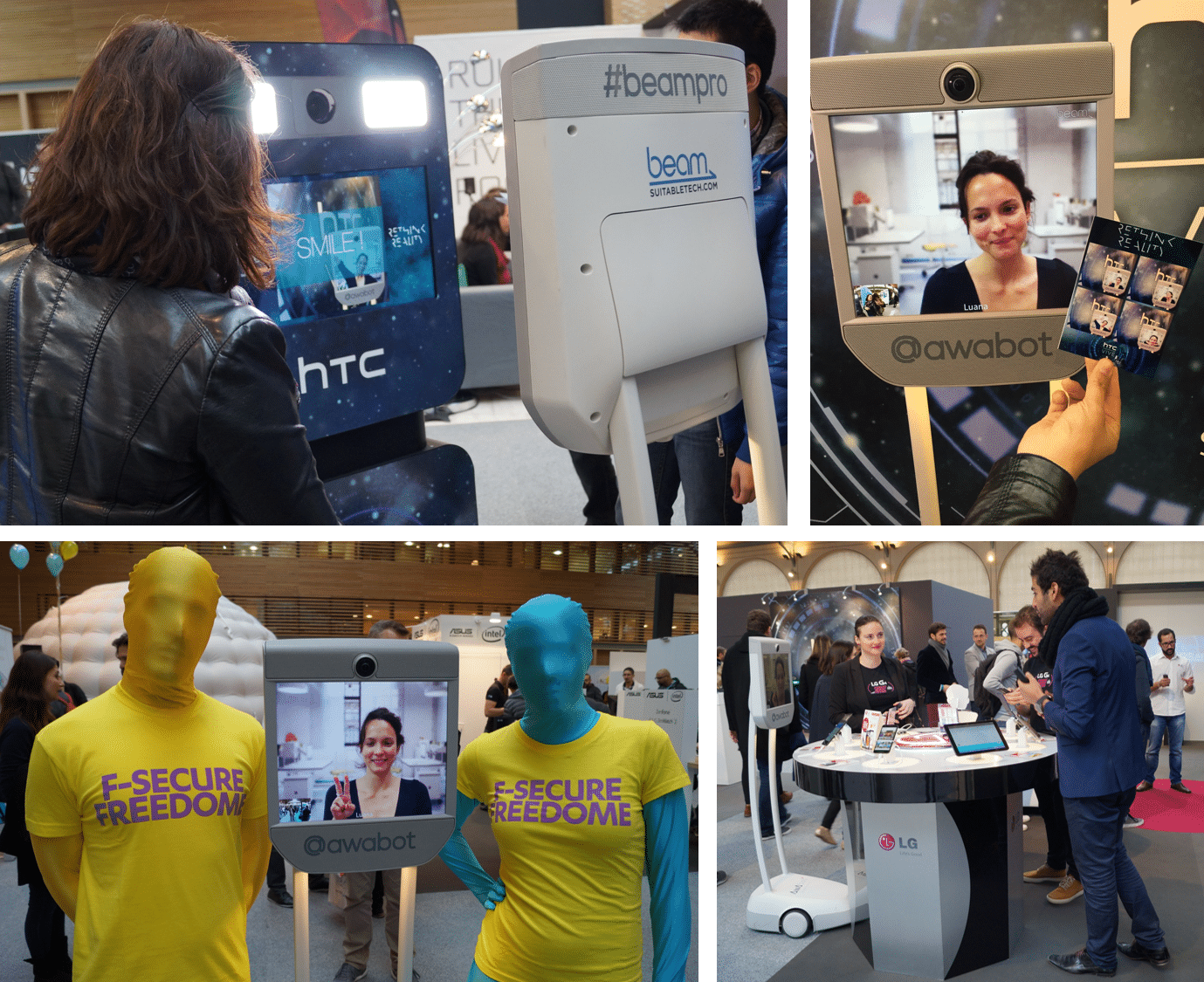 The telepresence robot enables her to see lots of things and interact with or even create links with other visitors who find the double virtual side of things amusing.