At a seminar organized by the L'Oréal Group for international employees in Paris, a manager based in New York participated remotely via the BEAM mobile telepresence robot. 
Based in New York, a L'Oréal Group leader had to intervene in Paris to lead an internal seminar. Unfortunately, an unforeseen event forced him to stay in the United States… The BEAM device allowed him to animate his session as planned ! Testimony.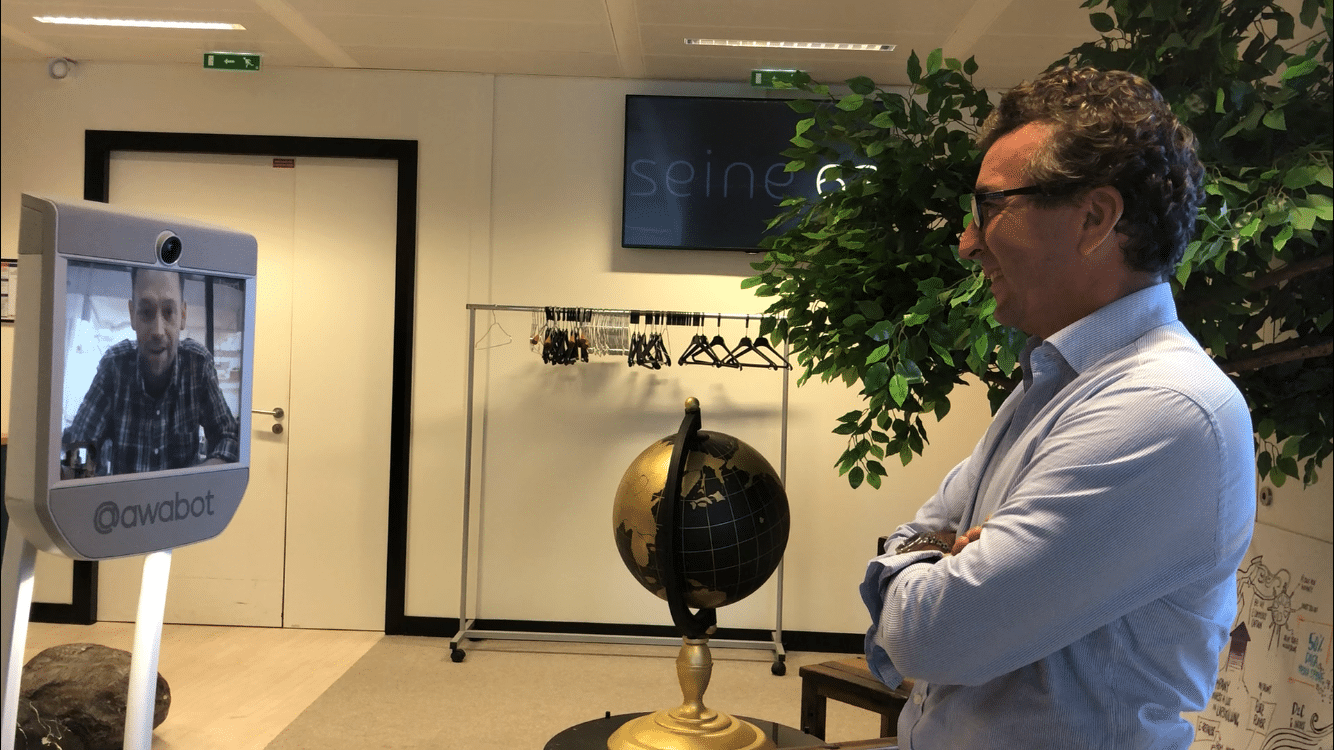 ""One of our speaker could not travel from New York to animate a key session of our seminar. We tested Awabot for the first time: very easy to use and manipulate before the session.

During the session it was a great success! Great impact for the audience to discover the speaker/Awabot entering in the room, and then high quality of sound and interaction with the audience!

After the pitch itself the speaker Awabot was able to move around tables to interact with each working groups to comment on their work etc…

Great experience!""

Jean-Dominique DE RAVIGNAN

Global Learning Director L'Oréal PPD
Thank you to L'Oréal teams for their trust.
More about BEAM
Contact us