This morning, Orange and Awabot met at the Printemps des Entrepreneurs conference to sign a marketing agreement concernant the Beam+ mobile telepresence robot. Present were Patrice Slupowski, Director of Digital Innovation at the Orange Group, Gérard Collomb, Mayor of Lyon and  President of the Métropole de Lyon and Bruno Bonnell, CEO of Awabot.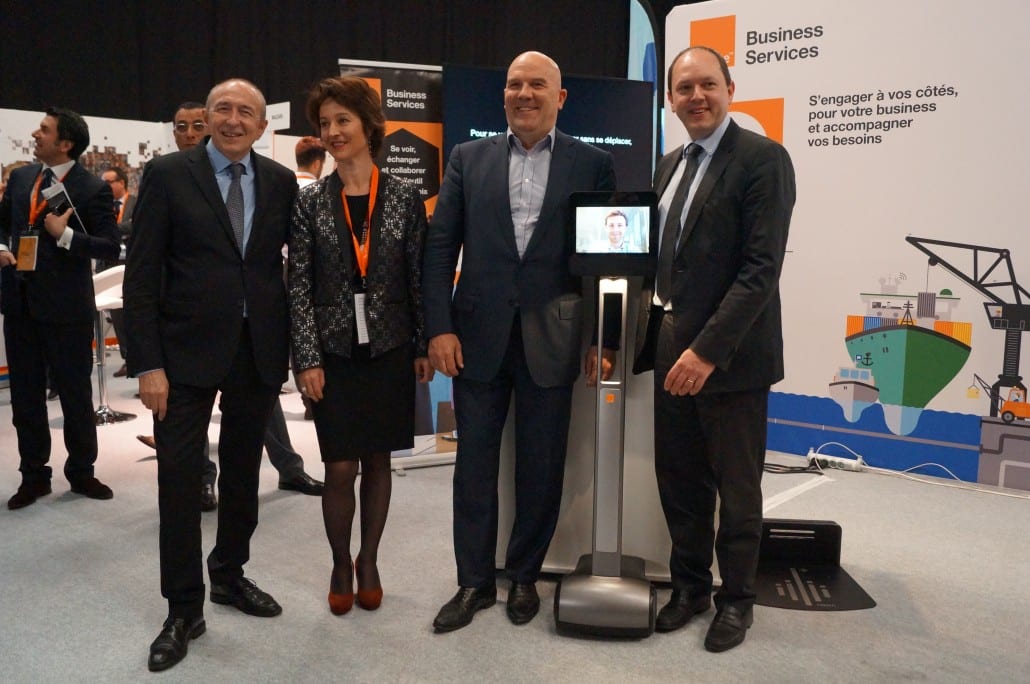 This announcement bears witness to the interest Orange has in the BEAM mobile video conferencing solution that the group has tested on numerous occasions with its partners at external events and internal programmes requiring the presence of remote employees.
"The fact that Orange has joined our distribution network signifies a great step forward for mobile telepresence solutions  as it continues in the conquest of the fabric of entrepreneurship in France ", explains Jérémie Koessler, Managing Director of Awabot.